In Memory
Paul Stevens VIEW PROFILE
Paul Frederick Stevens of Newark, OH, October 27, 1945 – September 17, 2017
Posted on September 22, 2017 by brucker | Comments Offon Paul Frederick Stevens of Newark, OH, October 27, 1945 – September 17, 2017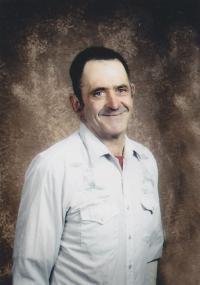 A graveside service will be held for Paul Frederick "Butch" Stevens at 1pm on Saturday, October 7, 2017 at Maple Grove Cemetery, 350 E Maple St, Granville, OH 43023. Military honors will be provided by the Licking County Veteran's Alliance.
Paul, age 71, of Newark, passed away at his home. He was born to the late Paul Bernard Stevens and Mildred Eileen (Stotts) Stevens on October 27, 1945 in Newark, OH.
Paul graduated from Newark High School in 1965, where he was a member of the marching band. He then joined the US Navy and proudly served his country from 1965-1969. After his time in the Navy he married his first wife, Roberta (Blackstone) Stevens, who blessed him with 3 children, Ralph Allen Stevens, Paul J. Stevens, and Julianna Stevens. In 1976, Paul married Debra Kerns and had 2 more children, Diana (Johnnie) Null, and Barbara J Nethers.
Over the years, Paul worked for the Village of Granville, Yellow Cab, Croton Egg Farm, Newark Fire department, JC Penny, and Midland Garage. He enjoyed football, the weather, and roses.
In addition to his children, Paul also leaves behind 12 grandchildren, and numerous great grandchildren, cousins and friends.
Paul is preceded in death by his parents, and wives, Roberta and Debra.
Click here to see Paul's last Profile entry.